28 Jun 2023/PSSI
The Prague Security Studies Institute (PSSI), under the auspices of The Ministry of Foreign Affairs of the Czech Republic and with the financial support of the National Endowment for Democracy (NED), organized on June 22, 2023 at the Czernin Palace, the headquarters of the Czech Ministry of Foreign Affairs, a conference titled "WESTERN BALKANS AT THE CROSSROADS: Democratic Backsliding and External Actors' Influence".
The event presented the latest findings of research carried out by the project team that concentrated on the role of select external actors (i.e., Russia, China, Turkey, and the Arab states of the Persian Gulf) in the Western Balkans and Croatia. The research also explored how the local political actors contribute to the in/stability of the countries and the region more broadly, including democratic backsliding. In addition, the researchers presented their recommendations to improve the domestic situation, as well as toward the above-referenced external actors. The conference also sought to address the most pressing current issues, such as the re-escalated situation between Serbia and Kosovo, domestic issues such as brain drain, economic stagnation, and corruption, or the progress made by the countries in the region with regard to their path toward the European Union membership.
The conference featured two distinguished guests of honor: an Austrian diplomat and former High Representative for Bosnia and Herzegovina, H.E. Dr. Valentin Inzko, and a Professor of Philosophy from the Southern Connecticut State University, Prof. David Pettigrew. Their presentations focused on implementing the law against genocide denial, questions of transitional justice, and other pressing issues in postwar Bosnia and Herzegovina. The event was moderated by Dr. Adnan Huskić, the scientific advisor to PSSI's Western Balkans team and a political analyst from Sarajevo.
The event included some 50 expert participants and highlighted the most urgent issues concerning the future direction toward democracy of the Western Balkans and Croatia.
Find out more about the project here. The analytical studies are available here.
PSSI's Western Balkan research team members and guests of honor H.E. Valentin Inzko and Prof. David Pettigrew (Photo: Archive PSSI)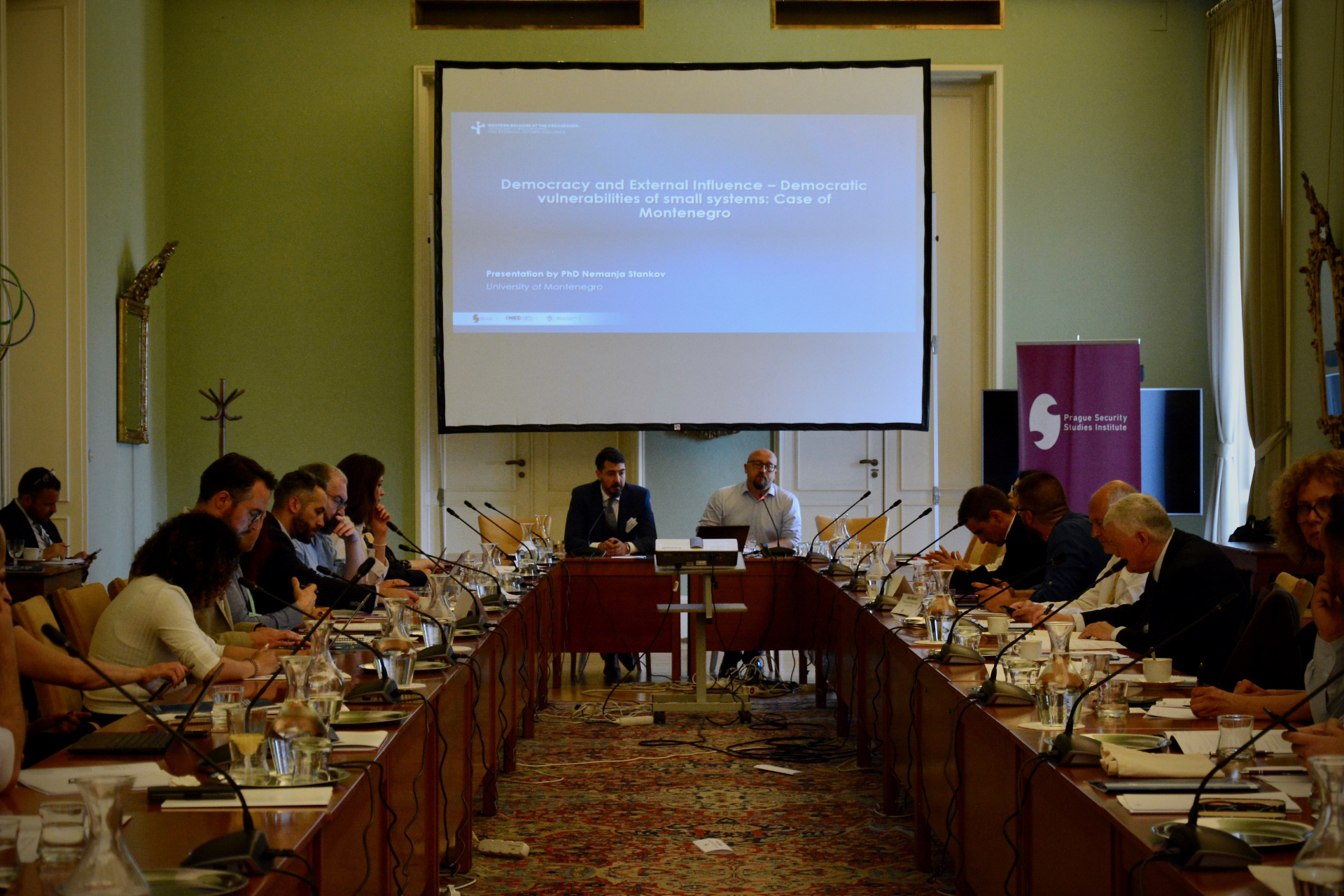 Presentation Dr. Nemanja Stankov (Photo: Markéta Slavková)​
Presentation Prof. David Pettigrew (Photo: Markéta Slavková)
Dr. Višeslav Raos, Researcher on Croatia (Photo: Markéta Slavková)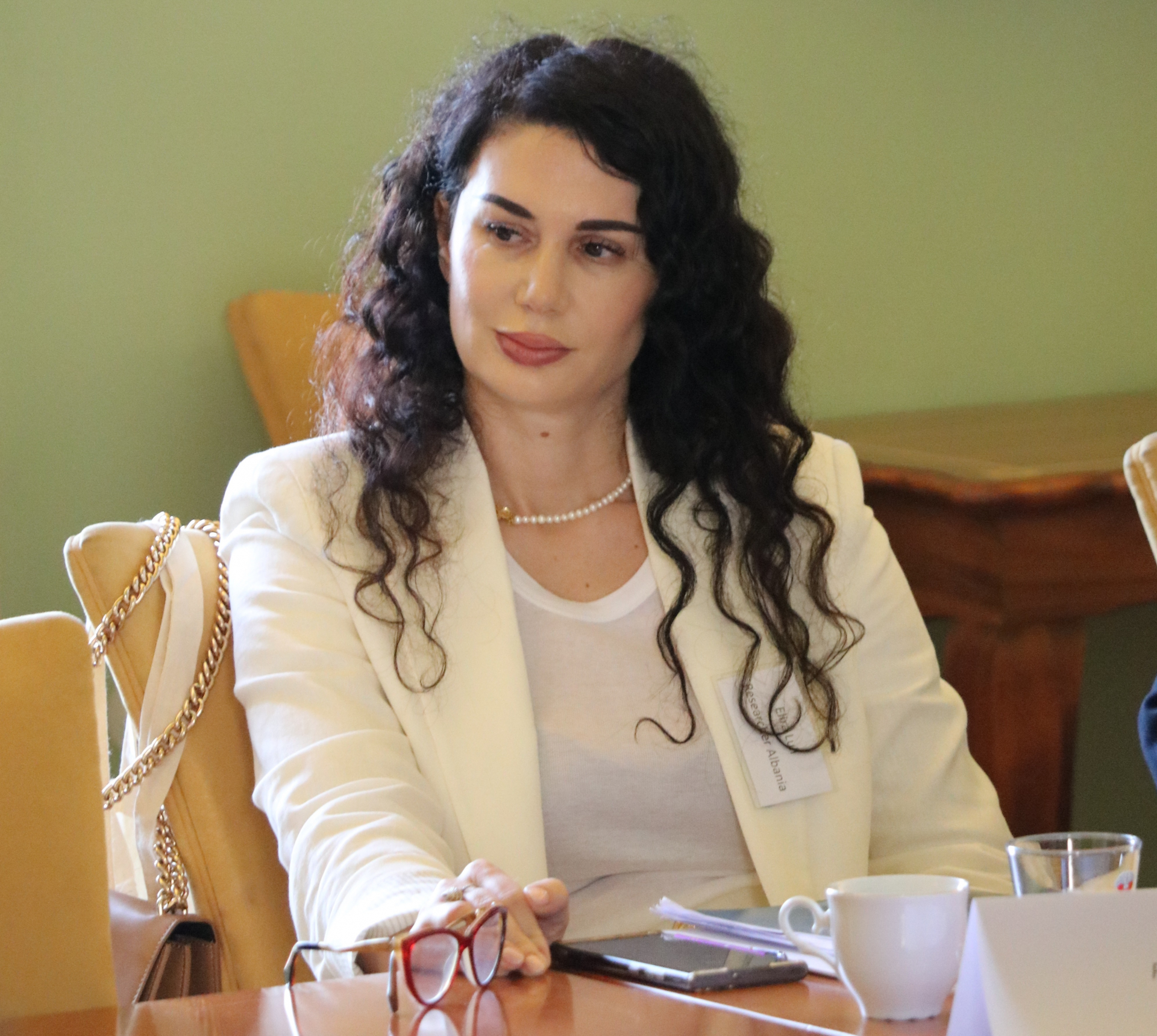 Dr. Elira Luli, presented research on Albania (Photo: František Avrat)
Markéta Slavková, Ph.D., Project coordinator (Photo: František Avrat)
Dr. Adnan Huskić, Moderator and Bc. Shpat Balaj, researcher on Kosovo (Photo: Markéta Slavková)
H.E. Valentin Inzko, Dr. Adnan Huskić and Prof. David Pettigrew (Photo: Markéta Slavková)
Srećko Latal, M.A., researcher Bosnia (Photo: Markéta Slavková)
Martin Košatka, Mgr. Anja Grabovac and Bc. Tamara Grabovac (Photo: Markéta Slavková)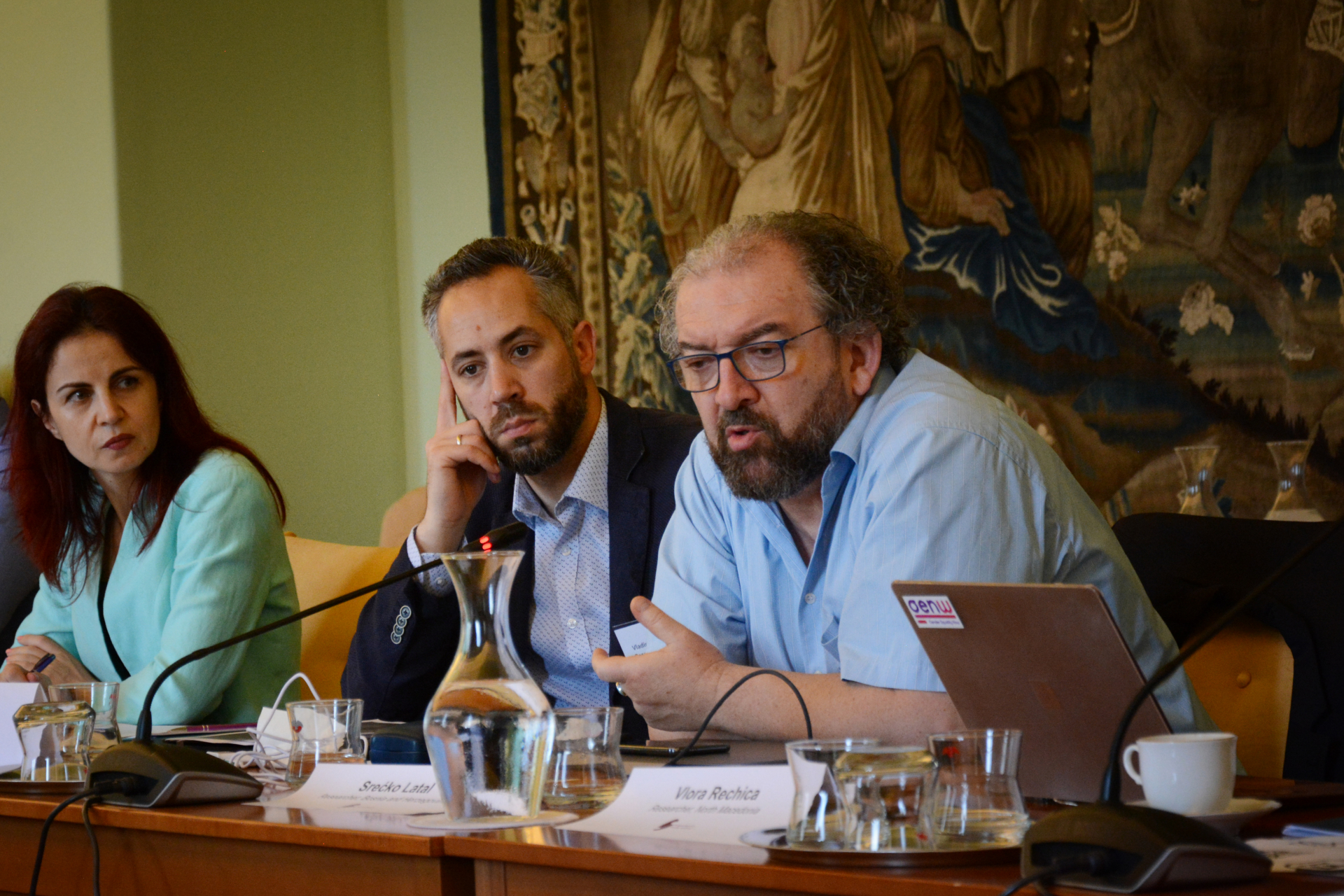 Srećko Latal, M.A., researcher Bosnia (Photo: Markéta Slavková)
Presentation Prof. Boban Batrićević (Photo: Markéta Slavková)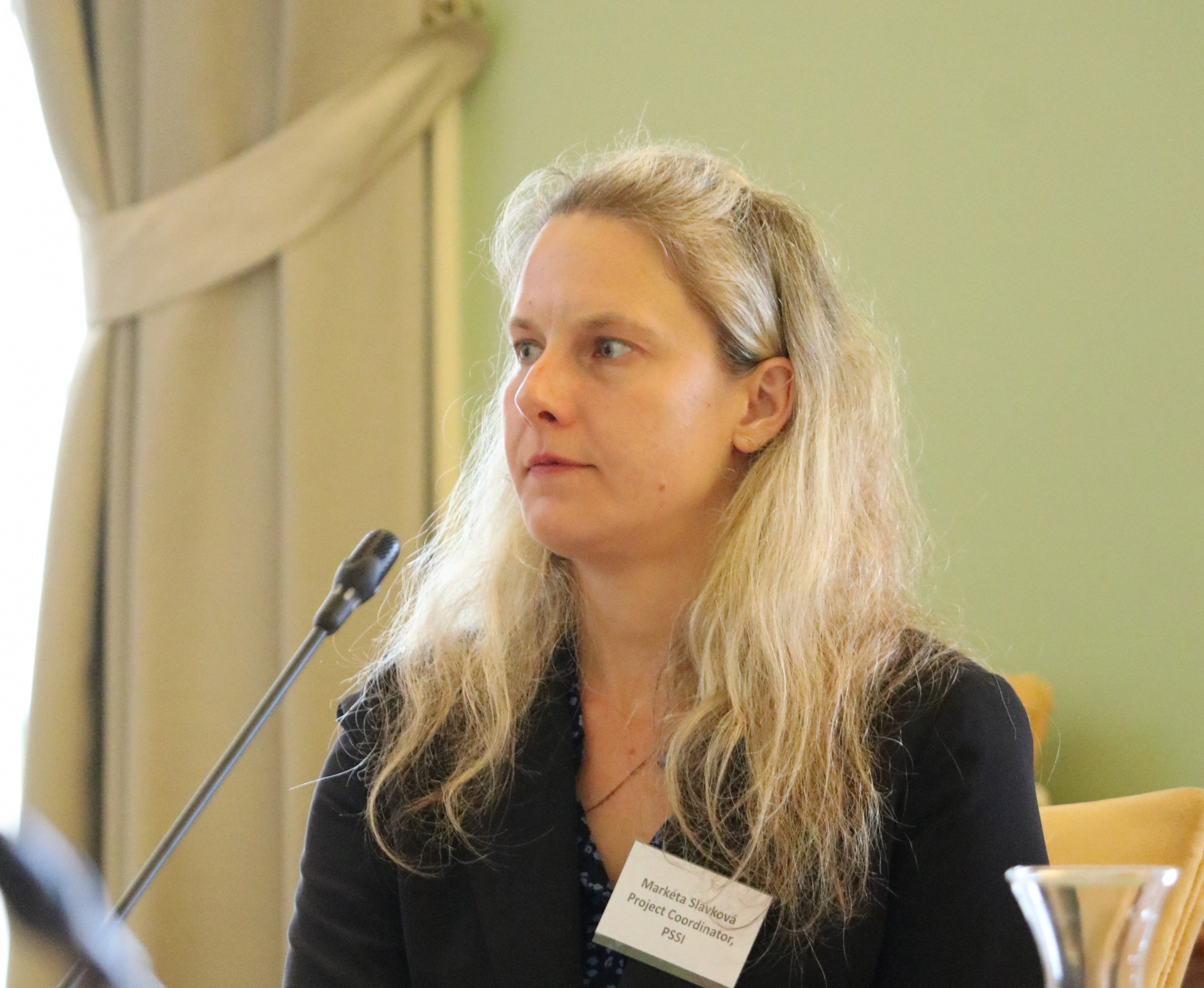 Markéta Slavková, Ph.D., Project coordinator (Photo: František Avrat)