Strategic Competition for International Space Partnerships and Key Principles for a Sustainable Global Space Economy
22 Apr 2021, 15:00 CET
On Thursday, 22 April 2021, PSSI organized an online, closed roundtable entitled "Strategic Competition for International Space Partnerships and Key Principles for a Sustainable Global Space Economy".
The roundtable consisted of experts from the space policy community in Europe, the United States and Japan, including current and former government officials, non-governmental experts, and industry representatives.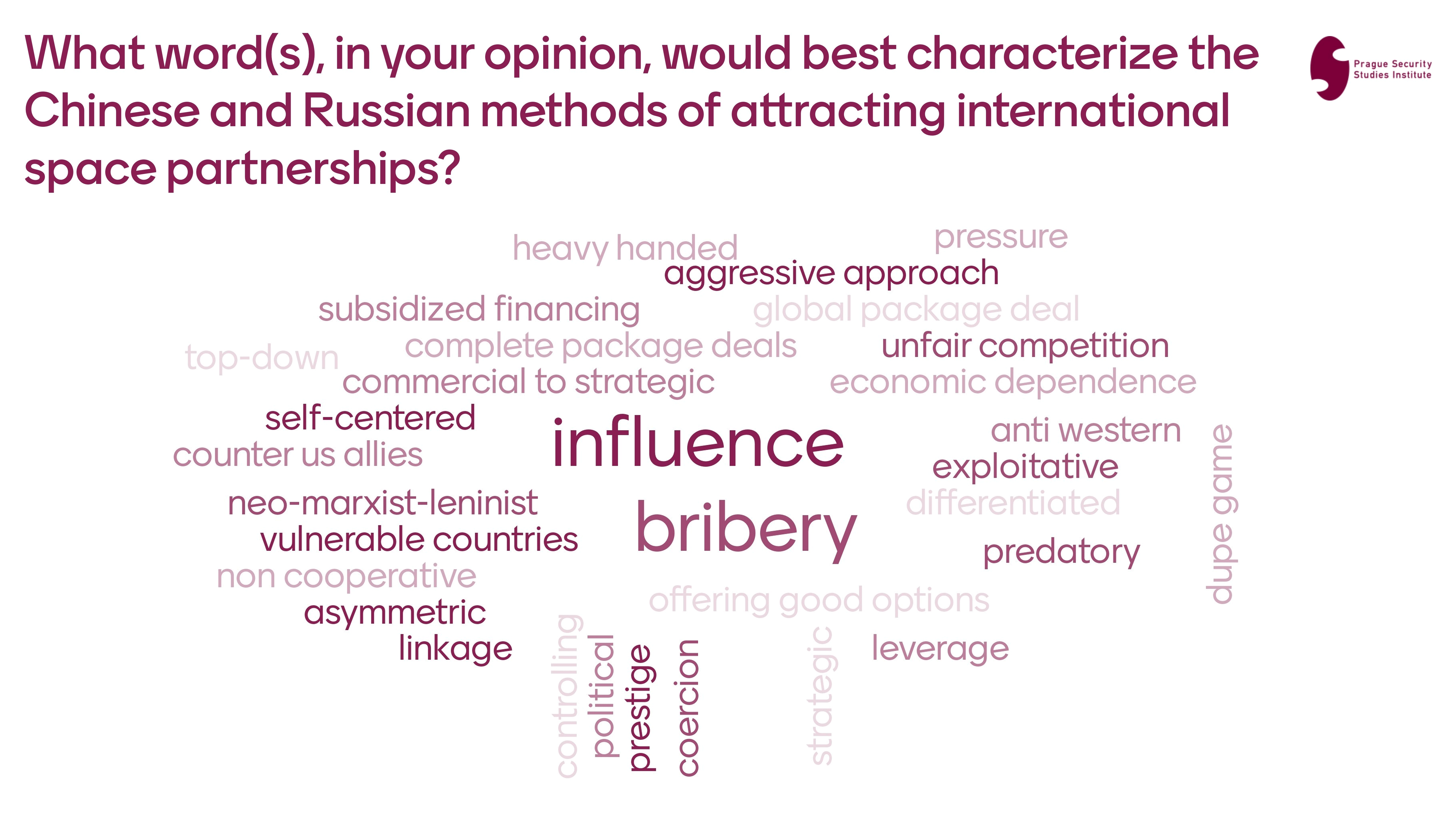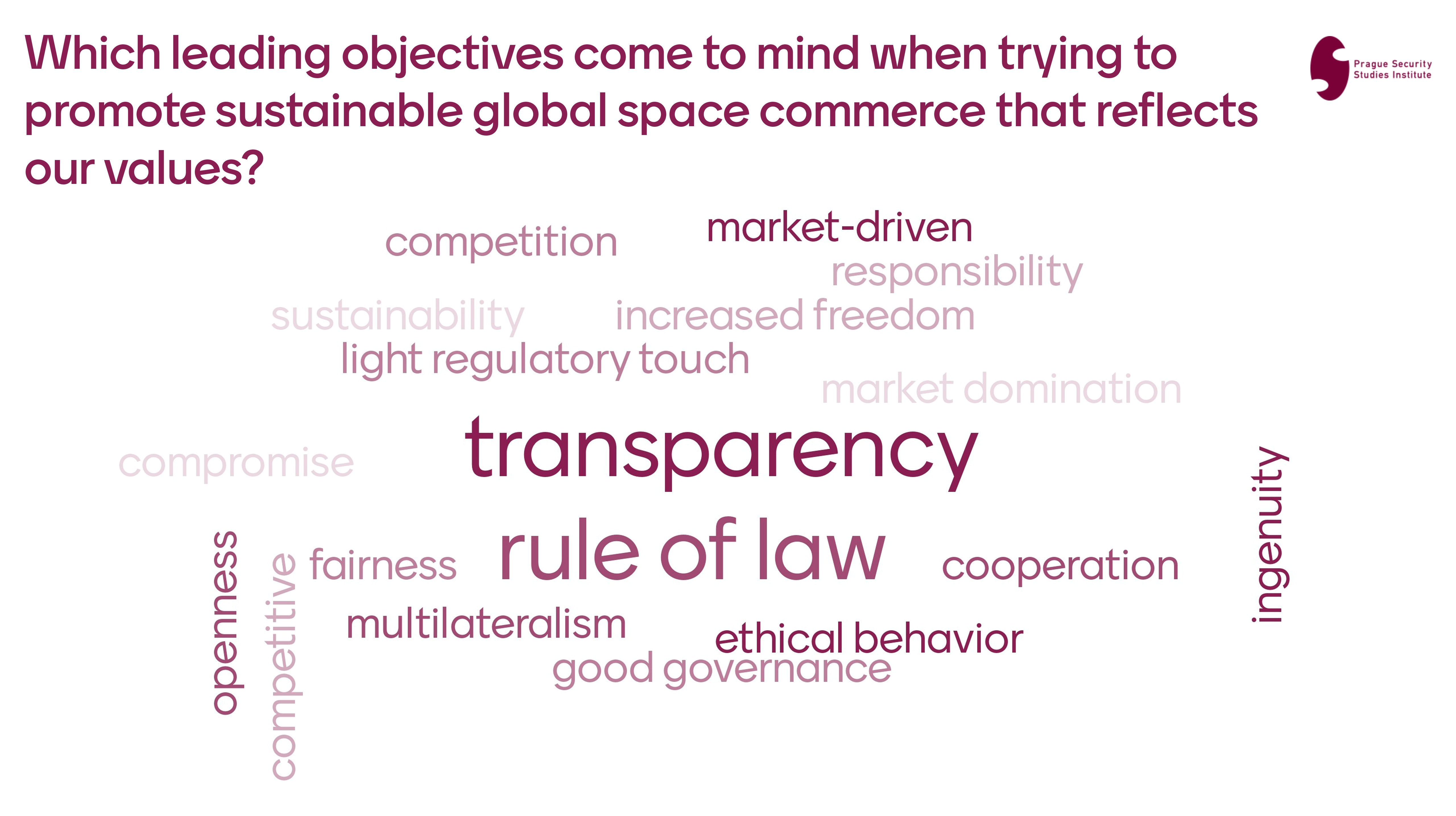 The goals of the roundtable were to: review key principles of global space commerce; configure arguments to elevate the priority attached to the competition for international space partnerships; and counter the influence of state-led, non-market economic and financial practices employed by non-democratic space powers -- notably, China and Russia; and review available measures and response options to ensure that our values and principles form the bedrock of a sustainable global space economy.
During the two panel discussions, participants had an opportunity to answer a number of questions. See the resulting Word Cloud on the attached images.
Link to the agenda is here.
Link to the list of participants is here.
PSSI's report based on the roundtable's deliberations is here.